Meet the Agents at Old South Realty
---
Denise Hyde
Principal Broker / Co-Owner
---
Denise is hard working and enthusiastic. She enjoys the challenges that Real Estate provides. She will work until the job is done and she doesn't give up. Denise understands that whether you are buying or selling a home, it is a very personal and serious transaction and usually the most expensive item a family will ever buy. Denise is experienced and knows the Benton, Bryant, Saline County and Central Arkansas Real Estate market. Denise is hardworking, persistent and calm. She enjoys the challenges that real estate brings and approaches them with that calm, but strong attitude that puts your mind at ease. Denise believes in the Golden Rule. She is kind and compassionate. You will find her to be a good listener and easy to talk to. Denise has been licensed since 1999. She is married to Michael Hyde and has 2 sons and a daughter in law; Justin Davis married to Kirstie Davis and Layton Davis.
---
Brenda Goines, CRS, GRI
Co-Owner
---
I have been a full-time Realtor since 1986. I keep current on the ever-changing real estate industry by being active in our local Realtor board and by attending educational seminars and courses. I am affectionately (I hope) called "Bulldog" among the other Realtors. This is because I am known to work hard at getting even the most difficult transactions closed. Yes, most of the time "Where there is a will, there is a way." On a personal note, I have been married since 1967, have 2 sons and 4 wonderful grandchildren. I attend First Baptist Church and am a member of the local, State and national Realtor Associations, the Benton Chamber of Commerce, and the Saline Home Builders Association. If you are thinking of buying or selling or if there is any way I can assist you with your real estate needs, I would really appreciate you contacting me.
---
Terri Wise
Co-Owner
---
I have lived most of my life in Saline County and have been a licensed real estate agent for twenty one years. I am a member of the Benton Bryant Realtors Association and served on the Board of Directors for seven years. I am very proud that I was voted best real estate agent in Saline County in 2013. I have built my business by giving the best possible service I can to my customers. I really appreciate all the referrals that my customers have sent to me. Please keep sending them. I have been married to Walt Wise for the past eleven years. We have four children and four grandchildren. Over the years, I have worked a lot of long hours and weekends. I have the most wonderful and supportive family in the world. All the agents I work with are also like family. Most of us have been together for many years and they are a great group of people. I am proud to be one of the owners of Old South Realty.
---
Susan Gattin
Co-Owner
---
I am a lifelong resident of Saline County and have been in the real estate industry for approximately 25 years. I am proud of the fact that a majority of my business comes from past clients and referrals from friends. I am actively involved in the Benton/Bryant Board of Realtors and have served as director in the past. I am also a member of both the state and national Realtor Associations. I strive to be aware of local, state and national events and how they might impact our business. I am a member of Sharon Missionary Baptist Church, the Saline Home Builders Association and the Benton Chamber of Commerce. I also serve on the advisory board of First Security Bank. I am married and have one step-son. I enjoy my work and have been told that I "talk just a little." I also listen to my clients and try very hard to take care of their real estate needs. Please allow me to assist you today.
---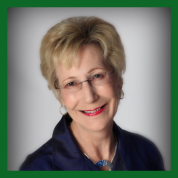 Dottie Royce, ABR, CRS, GRI
Co-Owner
---
Dottie has lived in Saline County for over 43 years and is stays updated on the most current market conditions in Saline County. Her dedication to service before and after the sale is proven daily with her clients' repeat business and referrals. As a full time agent, she has earned her ABR, CRS, GRI designations. Dottie is a member of Sharon Baptist Church and has served on many boards and committees. She loves spending time with her children, grandchildren and great granddaughter. You can count on her honesty and integrity. Let Dottie work for you.
---
Laithe Massey
Realtor
---
Laithe Massey was born and raised in Heber Springs, AR. After high school, Laithe attended Arkansas Tech University in Russellville, AR where he played basketball for the Wonder Boys. He graduated in December 2011 with a degree in Health and Physical Education. Laithe moved to Saline County, he has recently remodeled a home and he works in construction as well as real estate. Saline County feels like "home" to him. Laithe is not only enthusiastic about sports, but he is very excited to dive into the real estate business. Laithe was awarded 2013 Benton / Bryant Realtor Association's Rookie of the Year. He is honest, hard-working, easy to talk to, and loves to help others. Whether it's searching for your next property or marketing your current one, Laithe will give you his best possible service!
---
Teresa Cogovan
Realtor
---
As your local Realtor, you and your family are my #1 priority. My goal is to make long lasting relationships to ensure that you get the best possible service from an agent you can trust. My motivation is helping clients achieve their goal, whether it is selling a home to purchase a new one or the American Dream of owning a home for the first time. I would consider it an HONOR to work for you as your real estate agent for all your buying and selling needs. On a personal note I have two wonderful twin daughters who are both RN's and 3 AMAZING grand children. Amanda married to Raymond Lobbs and gave me my precious grandsons Carson and Wesley. Brandy married Cory Lyman and gave me my precious granddaughter Adalynn. I am a member of Midtowne Church in Benton and love to help out in the community and our church. God is definitely #1 in my life. I am a member of Benton/Bryant Realtors Association, Arkansas Realtors Association and the National Association of Realtors. I would love for you to let me help you find your DREAM home!
---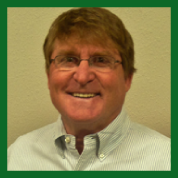 Mike Duke
Realtor
---
Having lived all but the first five years of my life in Saline County, and having served as a Realtor and developer for over 20 years, I have been able to build many relationships which have allowed me to sell and close even the toughest real estate transactions. My primary areas of interest in the real estate industry have been in dealing with commercial real estate sales and leases and in the development of residential subdivisions. I like to think creatively and "out of the box" for clients and I welcome the challenge. I love this community and have enjoyed serving at my church and with many of our local nonprofits, as well as contributing my leadership efforts to the economic development of Saline County. I have been married to my Stephanie since 1979 and I have two married children and two grandchildren.
---
Joyce Patterson
Realtor
---
I've worked the central Arkansas real estate market since getting my sales associate license in 2002. I've been married to Larry for 40+ years and am mother to Jared. Past clients include people who are moving into a larger homes or downsizing, first time buyers, relocation and investors. Recently returned to the Benton and Bryant areas from Faulkner County. Ready to assist with all your real estate needs either selling or buying…
---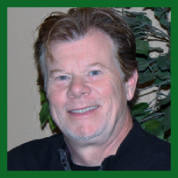 Michael Shipp
Realtor
---
Michael Shipp has owned and operated businesses in Saline County continuously since 1976, when he founded Benton Equipment Rental & Sales at 19 years old. He sold his interest in that business in 1997. Beginning in 1996, with his wife Kim, established Shipp Communications, one of the first Cellular Phone stores in the county, representing AT&T. In 2000, Michael joined his old friend, actor Billy Bob Thornton, to return to the music business. Establishing Roosterboy Music, Michael has worked as a musician, publisher, songwriter, and entertainer, touring the world as a well known guitarist and performer; releasing 2 CD's along the way which have sold in over 30 countries worldwide. He also acquired his real estate license in 2008, when he and Kim sold Shipp Communications. Since 2008, Michael has worked with Roosterboy Music which allowed time to stay close to home in Benton, raising their children, Peyton 12, and Presley 9. In May 2016, Michael joined the Old South Realty Team and is pleased to once again be involved in the local business scene of Saline County. Michael is a former director of the Benton Area Chamber Board where he was chairman of the Civic & Government Committee. He was also elected to two consecutive 5 year terms on the Harmony Grove School Board, serving from 1990 through 1999. Michael is active in the Benton Youth Sports Organization volunteering as baseball coach for several years, as well as umpiring youth baseball.
---
Buy or Sell Your House or Property Today!
Contact Old South Realty when you are ready to buy or sell your house or property. We look forward to hearing from you!
Old South Realty: (501) 315-4554